Smilee allows you to easily pick up your purchases from all our partners. Save time and discover a new way to shop with this 100% French service.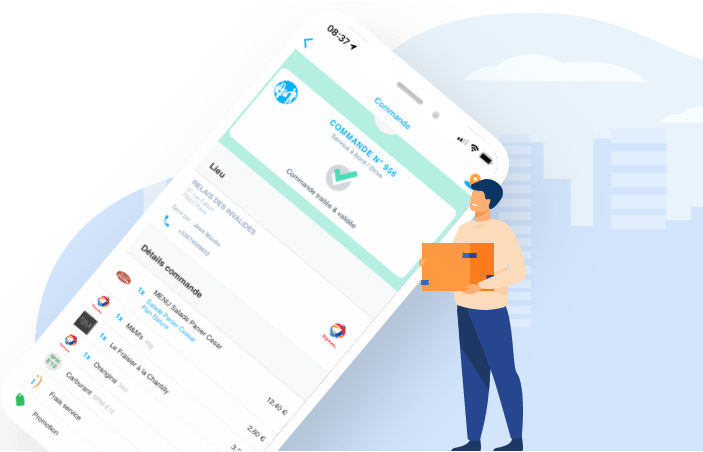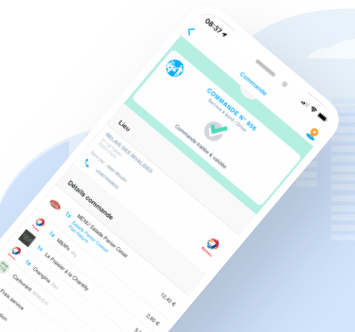 Save valuable time! Choose your favorite merchant's products or services on Smilee, track your order in real-time, and receive a notification when your purchases are ready to be picked up in-store or brought to your table or vehicle.
Order
At the office, at home, or directly on-site, order your favorite products on the Smilee store of your favorite merchant!
Pay
Then, easily pay for your cart on your mobile device with just one click, and track the preparation of your order.
Be Served
Alert your merchant of your arrival. Be served at your vehicle: refuel or have your order delivered.
Be served while staying in your vehicle
Smilee also offers
Drive
Why get out of your vehicle when you're comfortably seated?
Refuel your vehicle and order a snack that will be brought to you while you wait.
Stay comfortably with your children in the car and let us serve you.
Avoid getting your hands dirty at the gas station with the fuel pump.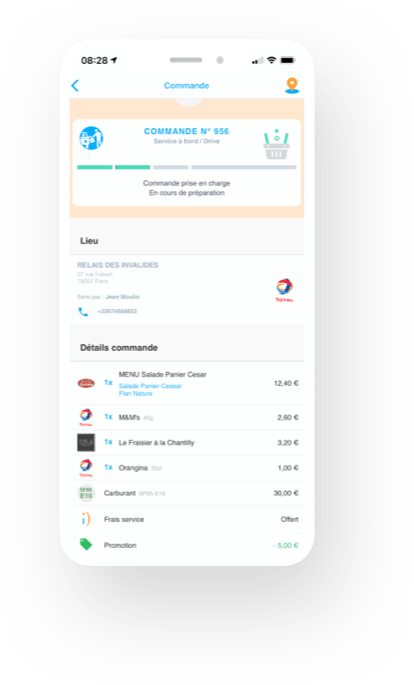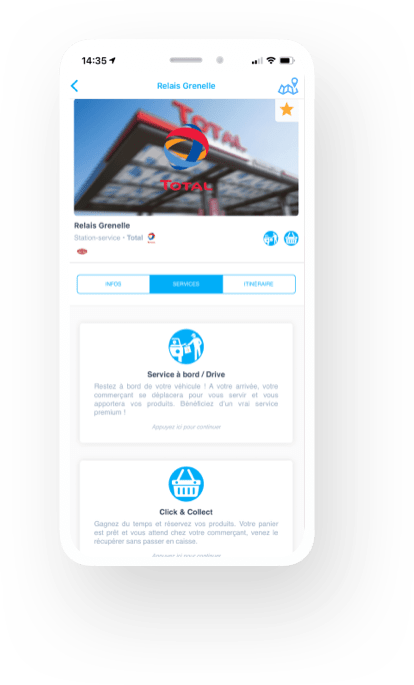 But also
Click & Collect
Pick up your purchases at a priority checkout of your favorite store without waiting.
Don't waste time in the aisles or at the checkout. Get priority and free pickup of your purchases.
Reserve your items to avoid disappointment. Your favorite sandwich will be waiting for you!
Take advantage of the expert advice from your merchant with whom you maintain a connection.
Smilee also offers
Table Service
Just sit at your table, we'll take care of everything!
Scan the QR code, order, and pay with just one click on Smilee.
No registration or application download required.
Whether alone or with your family, stay comfortably at your table as your dishes come to you.
Are you a merchant? Adopt Smilee
No subscription, no financial barrier.
Become connected, attract new customers by offering an innovative sales channel, while keeping in touch with them and maintaining control over your business.
Contact Us
Customer Service
Have a question about managing your account or an order? We're here to help!
hello@smilee.fr
01 84 80 90 10
Join Us
Are you ambitious and want to change the world? Join a team that shares your vision.
jobs@smilee.fr
Business & Media
Want to learn more about us, establish a partnership, or talk about us?
business@smilee.fr